The 2014 Emmy Awards proceeded more or less as expected: Emmys awarded, mediocre jokes delivered, and awkward award speeches recited. Generally a pleasant albeit predictable affair, some issues popped up that could have been dealt with if only Hollywood's best (fictional) fixer were on the case. Here is how Ray Donovan, played by Liev Schreiber on the titular Showtime drama, would have fixed the Emmys for the better.
---
Problem: Incessant high-pitched chimes accompany every musical interlude as winners walk up to the stage.
Fix: Ray gives the chime-wielding percussionist a choice—the bag or the bat. Either way, no more chimes at the Emmys makes for a much more pleasant evening.
---
Problem: Despite winning Actor and Supporting Actor Emmys for their work in Sherlock, both Benedict Cumberbatch and Martin Freeman are absent from the awards ceremony.
Fix: One encounter with the equally sweet and brutal Avi and the busy British actors miraculously find an opening in their respective schedules. Presumed devout Sherlockian Bridget Donovan is pleased.
---
Problem: Modern Family wins (again), this time over Netflix darling Orange Is the New Black.
Fix: Ray brings the bat back out again. The ladies of Litchfield wouldn't have it any other way.
---
Problem: Ray Donovan receives only one nomination (Jon Voight for Supporting Actor in a Drama) and no wins.
Fix: Excusing for getting a bit meta, Ray has a private meeting with Television Arts and Sciences execs in the parking lot. Next year's ceremony will most likely fare better for Ray Donovan. Whether that's due to the end of category dominating Breaking Bad or a parking lot meeting, the world may never know.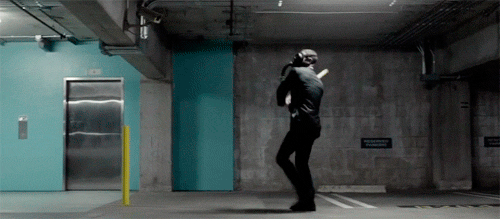 ---
Problem: Bryan Cranston ensures Lead Actress in a Comedy winner Julia Louis-Dreyfus remembers his guest starring role on Seinfeld as Tim the dentist Elaine briefly dated.
Fix: There is nothing to fix about this now iconic Emmy moment.