Season 1 | Episode 5 | "This Is Not Washing Powder, My Friend " | Aired Aug 8, 2014
Axl Johnson is having a rough go at it, dealing with a visit from his flatmate Gaia's father, Bryn (John Leigh), who wants her to move back home. Then Axl finds a huge bag of coke in his car. Oh, the drama!
No big surprise that the mystery bag of coke was planted by the goddess squad. The goddesses cook up a plan to have Dr. Michele arrange a fake checkup with Axl. While he is waiting, Michele steals coke from the hospital and puts the drugs in Axl's car. Axl and Zeb find the bag, and Zeb has a brilliant idea to sell the drugs. Zeb takes off with the drugs, which actually turns out to be a little bit of a blessing. During an extremely awkward dinner among Axl, Gaia and Bryn, the cops show up after a tip (regarding stolen drugs from the hospital) leads them to Axl. The cops search the flat and Axl's car and find no drugs. Axl might be in the clear, but Bryn ends up getting arrested after some weed is found in his backpack.
It does not take Mike and Anders long to put the pieces together that the goddesses are framing Axl to put him away in prison, where there is no way in hell he can find the Frig. Since it is dealing with drugs and goddesses, Anders will handle the situation.
Zeb finally shows back up and informs Axl that he gave the drugs to some performing arts dorks. So Axl has to take matters into his own hands and get those drugs back.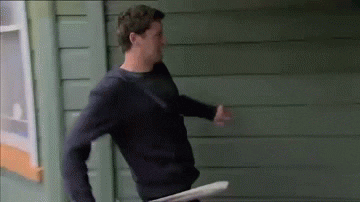 Meanwhile, Ty and Anders head to the hospital so Ty can identify the doctor goddess, since he saw her at the park. Ty identifies Michele, and as the two are walking out, they run into Axl and Zeb. Axl and Zeb, who look completely suspicious, where planning on simply placing the drugs back in the hospital room. Anders advices against this plan and takes the drugs from his little brother.
Back at the flat, Axl and Bryn get in another fight over whether Gaia should return home or stay with Axl and Zeb. Is it just me, or are there some unsaid feels between Axl and Gaia? Come on: "I love you … being around." Oh, Axl! Gaia stands up to her father; she will not be returning home with him.
Anders actually hatches a good plan to get back at the goddesses, especially Michele. Anders plants the drugs in Michele's car and pretty much gets her to return the drugs to the hospital, which will get Axl off the hook with the cops. Anders delivers the good news to the brothers and Olaf.
The Johnsons live on to continue "the quest"!
The Almighty Johnsons airs Fridays at 11/10C on Syfy.